French is more than a nicoise salad and soup with bread. These are NOT a good indication of fine French cuisine. When I am looking for Great French is expect to see classic dishes that quintessentially say the chef has mastered great cuisine. I expect to eat several courses which may or may not begin with a soup or salad. Entrees are a chance for people slow down. The main course is eaten in leisure. Variety is an essential part
Of dinning. Entrees are a chance for people to relax a bit, slow down. The main course is not eaten in a big hungry hurry. The menu should be thoughful and today are sustainable.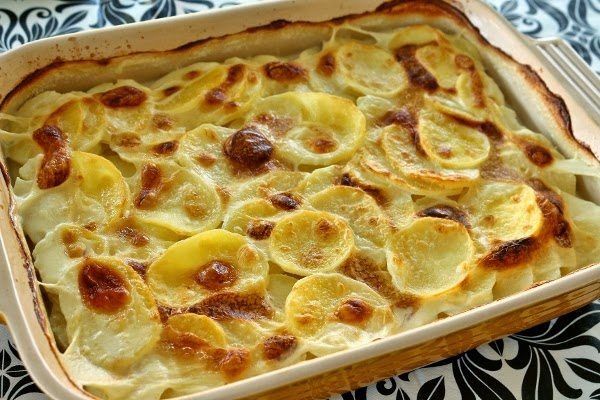 Gratin-Dauphinois
It is a great sign if some or many of these appear on the menu:
Quiche Lorraine
Baked Cheese Dishes
Cheese Soufflé
Onion or leek Pie
Onion Soup
Poached Eggs
Coquilles Saint-Jacques
Salad Lyonnais
Moules Marinières
Blanquette de Veau
Ratatouille
Cassoulet of duck, goose or pork
Bouillabaisse
Escargots
Confit de Canard
Gratin Dauphinois
Oeufs en meurette (a classic dish of poached eggs in divine meurette sauce: red wine mixed with onions and/or shallots, seasoned with thyme, parsley and bay leaf and mixed with a few drops of Espanole sauce.)
Ris de veau (sweetbread)
If none of these items appear on the menu, its time to throw in the towel. Maybe you are in Malta.
It a good sign if they have a sommelier
They must have French pressed coffee on the menu. The desserts may include Apple Tarte Tatin, Clafouti, Chocolate Mousse, or Poached Pears.